Kathleen Ponzio | Office Manager & Support Teacher Hello Families! My name is Kathleen and I am so excited to be a part of The Big Red Barn Early Learning Center! Before Early Childhood Education, I was in mortgage and banking for 23 years, then decided to take some time off to be more involved with my family. I am the mother of two adult children who have blessed me with three beautiful granddaughters, who are the joys of my life. It has been the biggest joy to watch my granddaughters grow up and make a difference in every life that they touch.
I want to become an Early Childhood educator because I love watching children's faces light up as they begin to learn and have fun in the process. I believe that The Big Red Barn will allow children to thrive in an educational environment and will give them the tools that they need to create change in the world. I am looking forward to watching all of the children in the most impressionable time of their lives. I am excited to be a part of a team that is so committed to educating and stimulating the minds of our future. Thank you for giving me the opportunity to become a vital part of your children's lives and I can't wait to meet you all!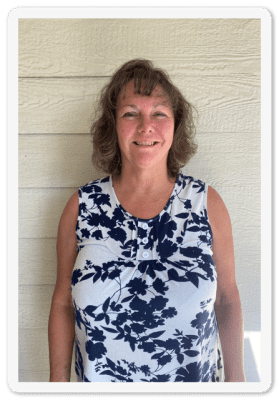 kathleen ponzio
office manager &
support teacher