Hailey Bloyd | Lead Infant Teacher I enjoy spending time with young children, as their perspective on the world is always fresh and exciting. I believe that the love and care you show towards children today will shape how they treat others for the rest of their lives.
I enjoy creating art and exploring the outdoors with my family in my free time. I love doing my nails, scrap booking, baking- I refer myself as a professional mess maker, watching ROM coms, walking, grocery shopping alone, and I also enjoy skating. However, I am not a big thrill seeker, road tripper, or reader, as the last book I read was Toddler 411! I am also a mother of a 3-year-old who has been my absolute joy and has taught me alot.
My favorite Quote is,
"I am a
Diaper changing,
Booger wiping,
Hug giving,
Tear wiping,
Book reading,
Lunch giving,
Infant Teacher"❤️
As I plant my seed here, at The Big Red Barn, I plan to go to school to get my degree in Early Childhood Education with a Minor in Special Education. I am so excited to begin this new chapter and meet all the students and families.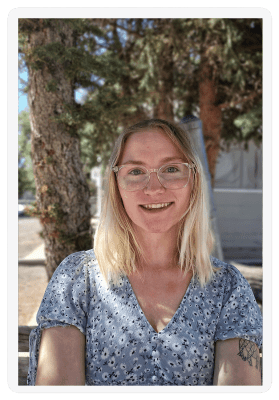 hailey bloyd
lead infant teacher