Soraya de la Oliva | Assistant Teacher I am currently in my senior year of highschool and have a strong passion to spread positivity. As the captain of community on my swim team and an intern for the non-profit mental health organization, Robbie's Hope, I've learned to balance my school, work, and personal life.
Swimming is also a big part of my life, which led me to The Big Red Barn. I taught swim lessons year-round for two years and continue to coach the swim team during the summer at Aqua Tots. The experiences that I had with the kiddos helped me realize that working with kids was something I wanted my future to include long-term. I admire the perseverance kids always seem to have when understanding and conceptualizing this confusing world. The trust built and confidence gained after helping a child work through the challenges that learning comes with, is what made me want to get into Early Education specifically. I'm so excited to get started at The Big Red Barn, as they emphasize emotional safety and independence, which I feel very strongly about.
On top of working with children, my favorite hobbies are sewing, reading, and spending time with my animals! I have two dogs named Steele and Ivy and one cat named Boo. I spend a lot of time teaching my dogs new tricks and practicing off-leash walking with them. Similar to working with young kids, I'm fascinated by the strong bond that I am able to build over such little communication. I also love all things Marvel and DC comics as you may have caught by the references in my dogs' names.
I am so excited to begin a new chapter at The Big Red Barn and look forward to meeting all the families and kiddos!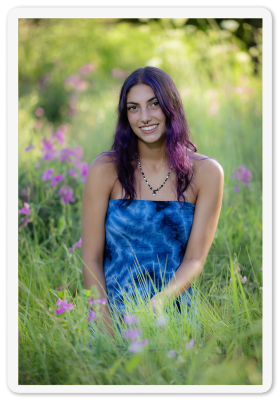 soraya de la oliva
assistant teacher