Why You Should Work in Childcare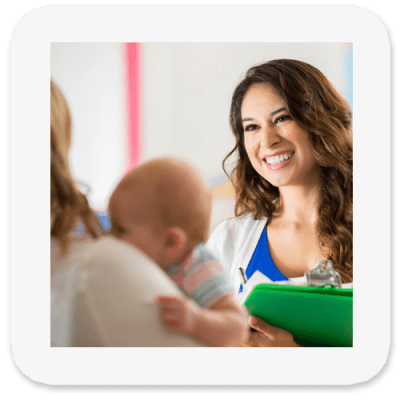 With every passing year, the childcare industry continues to grow and compete within itself for both business and talent. When it comes to talent in particular, new and up-and-coming childcare professionals are always in high demand -- and for good reason! With the continued growth of this industry, many preschools and daycares have consistent new openings and great opportunities for those looking to enter the childcare field. In essence, greater demand for childcare, and the fact that more and more childcare facilities are protective of and actively seeking out talent, means that now is an excellent time to enter the childcare industry.
Are you considering a vibrant career in childcare? Always had a passion for working with kids, and ready to turn that passion into a livelihood? We're glad you're here! Come with us as we walk you through the top reasons for establishing your childcare career, from the positive trajectory of the childcare industry as a whole, to the everyday joys of working with young children!
A Promising Field
With a career in childcare, you'll enjoy several major benefits on account of the direction of the industry, and the simple nature of working with children!
This industry is largely considered competitive, but the word competitive is relative in job markets. In the context of the childcare industry, many refer to it as 'competitive' due to the fact that there's a lot of demand for instructors and caregivers but relatively fewer people to fill those positions... in other words, the childcare centers themselves are competing for your talent, not the other way around where you are competing against your fellow educators! This means you have a lot of choice as to which childcare center you choose to work at, and you'll often find you have many different options for positions and age groups you'd like to work with.
In job markets, there's always talk about which jobs provide the most security, and which jobs provide the best sense of security in economic downturns. But, as most in the childcare industry know, if one thing's certain no matter the state of the economy, people will keep having kids — and that means your job will largely stay secure! When there are children who need care and instruction, there will be demand for those to care for them and teach them... and there will always be children, after all!
A Fun, Dynamic Environment
If there's one thing about childcare that's true, no matter who you talk to in the industry, you'll find it's that no two days are the same!
Instead of sitting down in a static office for 8 hours a day, hardly moving or taking your eyes off a screen, you'll be on your feet and actively teaching, observing, caring, and watching your little ones grow! Between different activities on the daily, your kids making new strides, and routine fun events to liven up you and your kids' weeks, childcare is truly a dynamic environment to work in. And after all, if there's one thing that kids are most certainly not, it's boring!
Get In Touch With Your Passion
Kids are sources of boundless creativity, imagination, laughter, energy and joy, and as their teacher or caregiver, the kids in your care will no doubt share those things with you! If you have a passion for children, working with them and watching them grow, you'll find a good home in the childcare industry. Or if you even worked with kids in an informal way in the past, such as through babysitting, or even helping to look after a much younger brother or sister or niece or nephew, you may be more qualified to work in childcare than you realize. With a desire to watch your kiddos pass milestones and grow into their vibrant personalities, you'll go far and see major personal and professional growth in yourself.
Make Your Mark on the Future!
The old adage goes that children are the future, but old as it may be it's never stopped being true! As a childcare instructor or caregiver, you will be actively working on bettering the future of our communities through the children whose lives you help enrich. Childhood is the most impressionable, and arguably most important part of a human's life, and as someone working with children you will play a big part in helping make sure these formative years are constructive, healthy, fulfilling, and most of all, fun! The hugs and laughter you share with your kids go a lot farther than being fun for a moment, they help lay the groundwork for long, healthy lives for your kiddos.
Childcare Careers in Lakewood, CO
Do you live in or around Lakewood, Colorado, or the Denver metro area, and are looking to make your first steps toward a childcare career? We'd like to invite you to apply to work at The Big Red Barn! We pride ourselves on the positive work environment we're building for our staff, and the wonderful and supportive environment we all build for our kiddos every day. If you'd like to learn more, take a look at our current job opportunities.